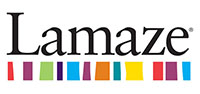 This is not your mother's Lamaze class. We do not teach the old breathing patterns and distraction techniques. Instead, we explore how your body works and how you can work with it to enhance your birth experience. This comprehensive childbirth class is designed for pregnant women and their partners. This 4-week series covers a wide range of in depth topics including the various stages of labor, relaxation and breathing techniques, comfort measures, positions for labor and delivery, pain management options, hospital procedures, birth preferences, partner's role during labor, cesarean birth, breastfeeding and early postpartum.
Cost: $200 for 4-Week Session
Location:
Birth Matters
3600 NW 50th
Oklahoma City, OK 73112
(405) 831-4473
Visit our calendar for class dates, or Register now!