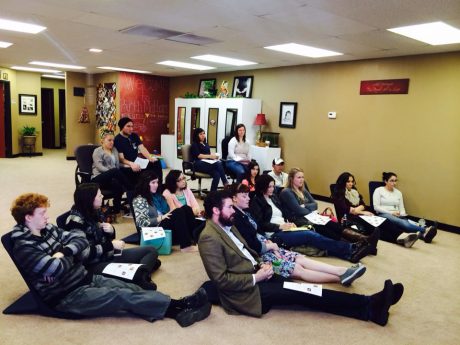 Whether you are planning a medicated or unmedicated birth, our classes will help you learn about making it a wonderful, joyous and empowering birth. Regardless of where you plan to give birth, join us for informative, fun, option based class. Our six-week series covers common discomforts of late pregnancy and what you can do to eliminate or reduce them. Understand how the birthing process works and what you can do to have a joyful, comfortable birth. You will learn breathing and relaxation techniques that have been tried and true. We discuss medical interventions – their purpose and your choices regarding their use. We discuss medications — their benefits and risks — so that you are prepared to make the decisions that are best for you and your birth. Partners learn how to be the best possible support to mothers during pregnancy, labor, birth and the postpartum period.
Cost: $200 for 6-Week Session
(405) 831-4473
[button url="https://www.birthmattersok.com/birth-matters-class-registration/" class="primary" bg="#ff8400″ hover_bg="#350936″ size="15px" color="#FFFFFF" radius="0px" width="180px" height="13px" target="_self"] REGISTER NOW [/button]
Online classes coming soon!!!